Soft Organizer User Reviews
The software you have designed and released are all the best. Thank.
siyamak
Best find in a long time! Keep up the good work.
fern villarin
I recommend it. This is a good program.
RAMAZAN GÖÇEN
It's a very simple, useful and wonderful programm.
nurhan çiftçi
One of the best uninstallers I have used, and I have tried many working in IT Helpdesk for 13 years 🙂 Thank you kindly
ChazBo
Probably the best program I ever installed on My computer! Here have the developers managed to create something that works perfect and where everything is included. There is nothing I can complane, this just works so fine!
Markku H
Bardzo dobra aplikacja pozwalająca na śledzenie każdej konkretnej instalacji programów i aplikacji w celu późniejszego całkowitego odinstalowania. Istnieje nawet możliwość sprawdzenia, czy IObit Uninstaller wykonał swoją pracę w odinstalowywaniu programów i aplikacji w całości i ewentualne dokończenia dzieła usuwania pozostałości z rejestru systemowego.
Ryszard
i like this software
altan
This software does its job well, it's perfect for a top price.
Didier BURRIEZ
a great app for low end pcs and high end pcs for optimizing
ttv_nannam_joel
I gave only used this for a few minutes , it looks good. used it to savea file of applications with ratings and sizes.
jim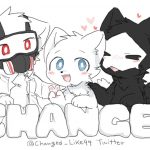 I don't speak English, but I think this tool can help me solve storage problems
wenwu zhu
All right
Luciano Pecar
Have been using this program, Soft Organizer, since almost inception. Confident on how it works and like how it has been upgraded over the years. Great piece of kit and always on any computer I own. Thanks ChemTable for the great program and keep up the good work.
MS
MonkeySnark
an amazing uninstaller in my life
shivanshshourya