Soft Organizer Testimonials
Probably the best program I ever installed on My computer! Here have the developers managed to create something that works perfect and where everything is included. There is nothing I can complane, this just works so fine!
Markku H
SOFT ORGANIZER is a great app!
Jaroslaw Marciniuk
All right
Luciano Pecar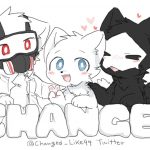 I don't speak English, but I think this tool can help me solve storage problems
wenwu zhu
it a good and nice program, however your app forces someone to updates the installed applications, which is very wrong considering the data strength of that person to the internet, or maybe he or she is on a metered connection. am here in Ghana and also a national of Ghana in Tema city, west of Africa.
Samuel Baidoo
Superrrrrrrrrrrrrrrrrrrrrrrrrrrrrrrrrrrrrrrrr!!!!!!!!!!!!!!!!!!!!!!!!!!!!
Bucko Buckovsky
Super!
Tone Murgelj
ChemTable always been great and fair to user that are using the app for free.
Tomasz
Fair Software
Sajid Awan
this program meets my expectations
Janusz Miecznik
The software is good and does the job it was written for. I downloaded it from COMSS.ONE with a free licence.
Thank you for sharing your product.
Greetings from Italy
Sandro Matt
It does what it says, what more can you want?
Geoff
One of the best uninstallers I have used, and I have tried many working in IT Helpdesk for 13 years 🙂 Thank you kindly
ChazBo
I am happy with the application so far as my uninstalls became easier and leaving no trace of it.
Umit
an amazing uninstaller in my life
shivanshshourya