November 23, 2016 (updated 12 months ago), Chemtable Software
How To Eliminate Traces of Previously Uninstalled Programs Using Reg Organizer 7.60
Meet the new version of the system utility Reg Organizer 7.60, featuring a whole new function to detect traces of previously uninstalled programs. Recently this function was embedded into the Soft Organizer application removal tool, and now it is also available in Reg Organizer.
The idea behind the tool is simple. You start Application Uninstaller and this will start the analysis. When that is done, you will find residues of previously removed applications located by the program in the system.
Then all you need to do is select the "Removed Applications Leftovers" option on the sidebar and click on the "Remove leftovers" button.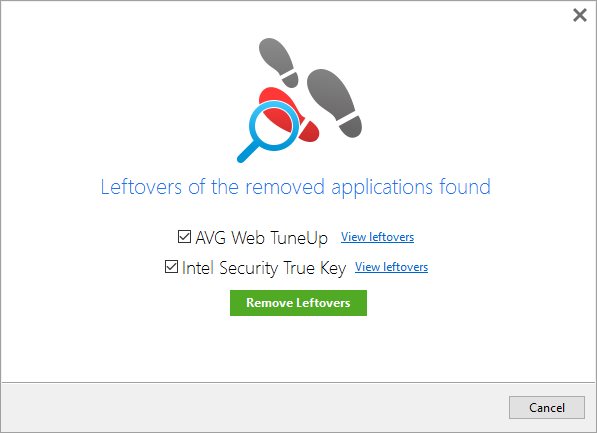 Also, in the new version we improved the disk cleanup tool by giving it a new feature called "Previous System Restore Points". You can remove older system restore points while keeping the most recent ones.
By default, this section is inactive, and we recommend activating it only when you get really low on disk space. This is because system restore points are crucial, and you never know when you may need one of them.
After activating this feature, an analysis takes place. Then you are presented with the approximate amount of disk space you can free up by removing older restore points.
Download Reg Organizer