February 03, 2015 (updated 1 year ago), Chemtable Software
Reg Organizer 7 – Truly Efficient Windows Optimization
A new version of Reg Organizer 7, a full-featured toolbox to maintain all key Windows elements, has been released. The program helps remove unnecessary apps and all traces they may have left in the system, speeding up Windows boot up and operation, and cleaning disks from superfluous information. It also assists in the optimization, cleaning, and maintenance of the system registry.
Aside from the new fresh look, Reg Organizer features a lot of new improvements. The most noticeable of them is the disk clean-up utility that was rewritten from scratch. In addition to a significant performance increase, it displays even higher efficiency than ever before. Also, new scan zones were added, and the overall logic of operation was improved.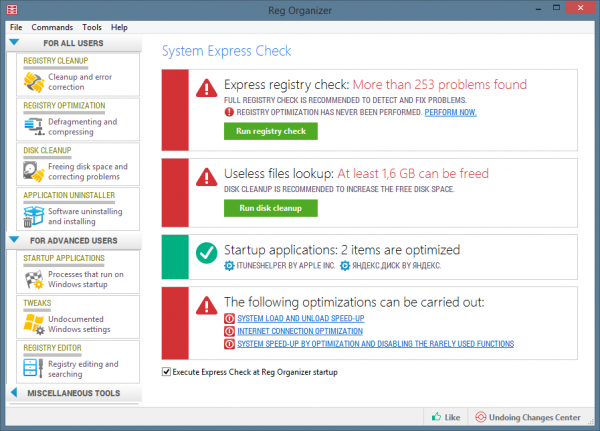 The new version also features automatic optimization of autostarting applications – programs loading as the system boots up. Now a user can suspend the autostart of selected applications for the specified time. This allows the user to begin work with Windows sooner, not having to wait until all apps load.
To increase ease of use and efficiency of work with Reg Organizer, some modifications to controls and the UI were made. For example, the "Important Registry Parts" section now offers the possibility to select several elements for editing, and the initial loading of the program can be sped up by disabling the startup screen.
The new version is available for download from the official website and has already been added to the auto-update system. You can also download it by clicking the button below.
If you have any questions about our products, please don't hesitate to contact our support team at: